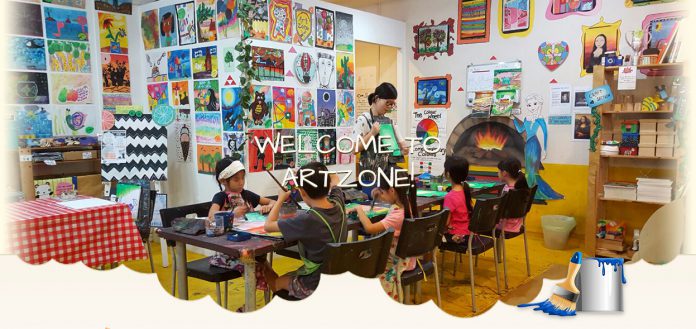 Creative art programmes from Art Zone awaken the artist in your child.
Established in February 2005, Art Zone caters to both the expatriates and local community. As students are from different parts of the world, its classes are designed to balance the east and west teaching approach to cater to the different cultures and upbringing of their students.
Art Zone believes that every child has the potential to excel in art, and as such, give them the opportunity to explore its many techniques and mediums to discover their niches in the process.
Their teaching methodology is geared towards:
* Conceptualised Thinking
* Art Techniques
* Media Application
Besides art classes, Art Zone also conducts short-term and flexi-time art and craft workshops such as paper craft, woodcraft, canvas and mural painting, clay art, collage, model building using recycled materials. Many of Art Zone's workshops have been featured in renowned magazines and newspapers.
Art Zone, a place to create and to inspire.
For more info: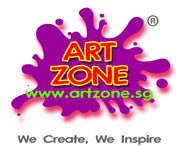 Call (65) 6333 8203 / 6472 0963 or