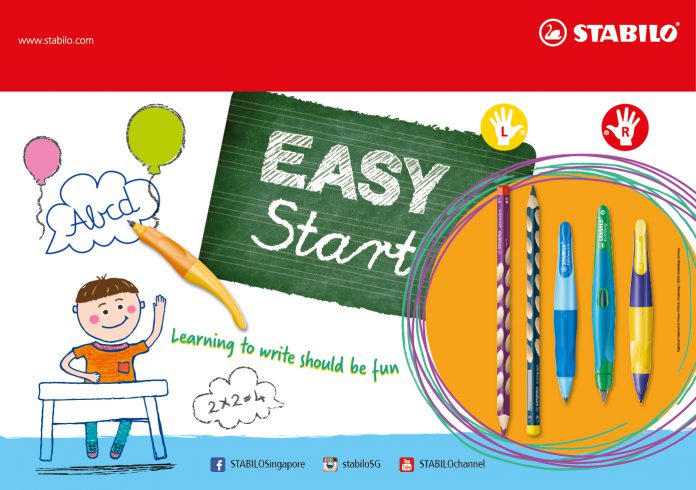 Stabilo Easy Ergonomics experts
Enjoying the process while learning to write, and its success depend on many factors: the right style of writing, the right motivation and support, the right technique – and, of course, the right writing instrument.
That is why STABILO has been working closely with educationalists and scientists for many years and is making use of scientific findings on ergonomics to assist children when writing and learning to write.
The most suitable pens are those which are ergonomically designed. Specifically, this means the pen should be light and compatible with the anatomical features of a child's hand, it should have a moulded grip and be available specifically for both right and left-handers. Only then can it be guaranteed that children use as little effort as possible when holding the pen. After all, it is these kinds of static forces that lead to the hand and arm tiring more quickly.
All these criteria are met by the new STABILO EASYergonomics experts product family, which does exactly as the name suggests. These pens and pencils, designed to fit children's hands perfectly, were developed in colloration with scientists and educators. These tools are professional instruments and offer real support in writing more easily for longer and leaves children and adults more enthusiastic about writing.
Stabilo has just made it easy and straightforward to find a pen to suit every child's hand and writing style.
Most Comprehensive Learning-To-Write System On The Market
There are currently eight different products for pre-school children to teenagers – each available in a version for right and left-handers. Now available at all leading stationers and bookstores.
FOR MORE INFO:

Call (65) 6749 4548 or visit www.stabilo.com