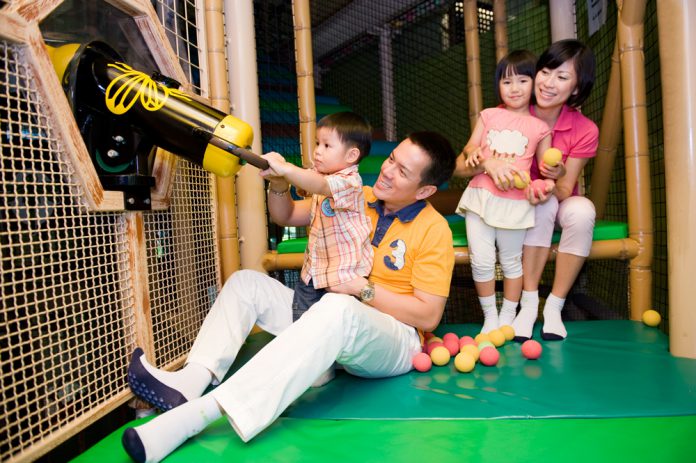 SAFRA KIDZ AMAZE huge indoor playground promises hours of endless fun for your kids and the whole family.
Kidz Amaze, SAFRA's very own brand of playground, has one of the most sophisticated interactive play systems suitable for adults and children above three years old.
Designed in the form of a large vertical maze, this three-storey high playground has an array of SLIDES, activities and multiple entry and exit points, all fully integrated within a 17,000 sq ft play system.
Intended to capture every child's imagination and usher children into a whole new world of play, Kidz Amaze has the tallest Foamball Arena ever built and one of the highest indoor spiral slides in Asia.
Kidz Amaze, being 3-STOREY HIGH, is one of the tallest playgrounds in Singapore. It is structurally safe for both children and adults.
Besides, 'Playground Facilitators' will be present to guide patrons as they navigate the playground. Kidz Amaze is also equipped with a toddler play area with gated entrance for families with younger children, and fully furnished party rooms that are integrated with the play structure – a great venue for hosting children's birthday parties and other celebrations. To experience the true wonder of play, visit Kidz Amaze.
FOR MORE INFO:
Call (65) 6686 4321 or visit