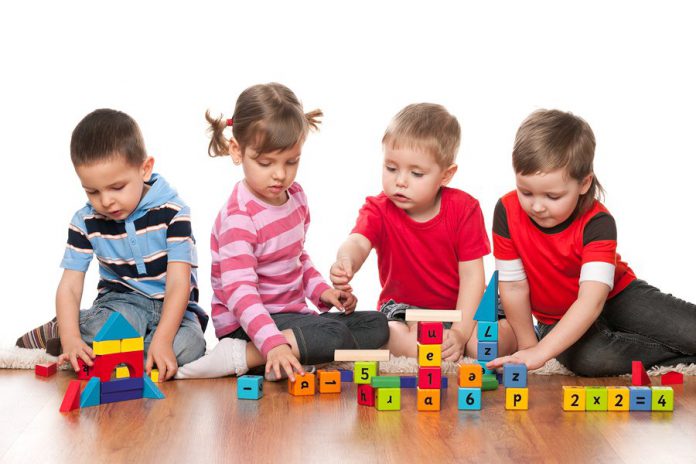 Students in Primary 1 and 2 engage in extra 2 hours weekly on non-academic programmes
24 schools will join the bandwagon to create a more vibrant education for lower primary pupils.
Adrian just had an hour of archery lessons as part of the Programme for Active Learning(PAL) implemented in his school early this year.
The primary one pupil, who looks forward to the lessons, said, "I have learnt to shoot arrows with my bow. I like the lessons very much because it is fun and I don't get to play archery anywhere else."
Archery is just one of the many enrichments lined up for Adrian. By the time he completes primary 2, he would have been exposed to at least 6 different modules in two areas – Sports and Outdoor Education, and Performing and Visual Arts.
This extra dimension was made possible by PAL, which is currently being prototyped in 12 schools. Starting next year, another 24 schools will join the bandwagon to create a more vibrant education for lower primary pupils.
As part of the Primary School Review and Implementation(PERI) recommendations accepted by MOE in 2009, PAL was introduced to balance the knowledge-based education with development of skills and values.
Conducted during curriculum time, PAL is focused on developing students in five domains: cognitive, moral, social, aesthetics and physical, as well as develop social-emotional competencies.
Students engage in PAL activities for at least 2 hours a week, with each PAL module lasting 7 to 10 weeks. Schools exercise flexibility to select PAL activities to cater to the needs and interests of their pupils.
For example, Geylang Methodist School (Primary) offers Badminton, Cartooning and Fusion Dance for its primary one pupils, and Swimming, Chinese Brush Painting and Instrumental Ensemble for primary 2s.
Schools largely engage the services of professional instructors and coaches for the modular programmes, for which funds of up to $170,000 per year is provided by MOE to hire instructors. An additional one-off sum of up to $90,000 goes to the purchase of equipment.
The early exposure to different activities complements the current efforts of schools in developing character and useful life-skills. Teachers and students in the PAL partner schools in Phase 1 have observed positive changes in pupils. They were noted to be more confident and vocal in class, exhibiting leadership qualities and greater empathy.
Senior Minister of State for National Development and Education, Ms Grace Fu is heartened by this positive response.
"The PERI recommendations aim to equip our children with skills and values, so that they grow up to be confident team players and independent learners. PAL is a key initiative introduced to achieve this," she said.
We can now look forward to more non-academic activties in schools as efforts are underway to facilitate the implementation of PAL in all primary schools to achieve a holistic education.
24 PAL PARTNER SCHOOLS IN PHASE 2 
North Zone
Anchor Green Primary School
Anderson Primary School
Edgefield Primary School
Maris Stella High (Primary)
Xinmin Primary School
Xishan Primary School

South Zone
Bendemeer Primary School
CHIJ Our Lady of Good Counsel
Gan Eng Seng Primary School
Jing Shan Primary School
Kheng Cheng Primary School
Radin Mas Primary School

East Zone
Junyuan Primary School
Ngee Ann Primary School
Red Swastika School
Opera Estate Primary School
Tampines North Primary
Telok Kurau Primary School
West Zone
Bukit Timah Primary School,
Chua Chu Kang Primary School
Rulang Primary School
West View Primary School
West Grove Primary School
Yuhua Primary School