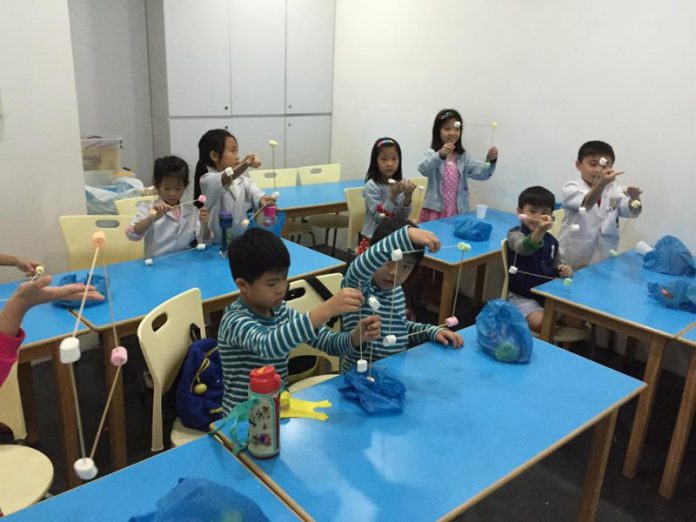 Marks the birth in the making of a great society and an everlasting legacy
The impossible and unknown have always fascinated mankind, presenting science as the tool of choice to venture into these frontiers. Bill Gates and Stephen Hawkins are examples on how intrepid adventurers with their inventions can influence our world.
Starting Them Early When Young
Creation of such great people, may stem from a question a simple as, "Why does the apple fall downwards?"  Young children have a fascination for the world around them. By seizing this opportunity, we can ignite their love to create a deep impression on science. Smart Science Lab in Singapore is pioneering a "I'm a Super Smart Scientist" program focussing on learning science the fun way. "Jay loves classes at Smart Science Lab, and I'm glad that he learnt that the chemical symbol for gold is Au today!", says Toh Siew Kim, 38, Teacher at Enrichment Centre, mother of Ang Ee Jay (age 4) who is in Smart Science Lab's toddler program.
Teach Them To Answer The Questions
Try doing simple experiments such as making root beer using yeast in the kitchen. For more advanced experiments, enrol your child in Smart Science Lab's term classes, where they  will perform more complicated procedures such as DNA extraction, controlled explosions, building a robot, etc. "It [Smart Science lessons] builds Charles confidence and interest; he now takes the initiative to check on science topics on the Internet." Chiew Yen, 39, Private Tutor, mother of Charles Windle who is in Smart Science Lab's Primary 1-2 program.
Exposure And Competition
Exposing your child to what other young scientists are doing will spark a desire in them follow a similar path. There are numerous science competitions and fairs held by universities and the Science Centre in Singapore. Get your child to participate in these competitions by passing through selection of their schools or just by registering in a training program provided by Smart Science Lab.
For class schedules and course information, call (65) 6255 4551

 or visit www.smartsciencelab.com.sg.