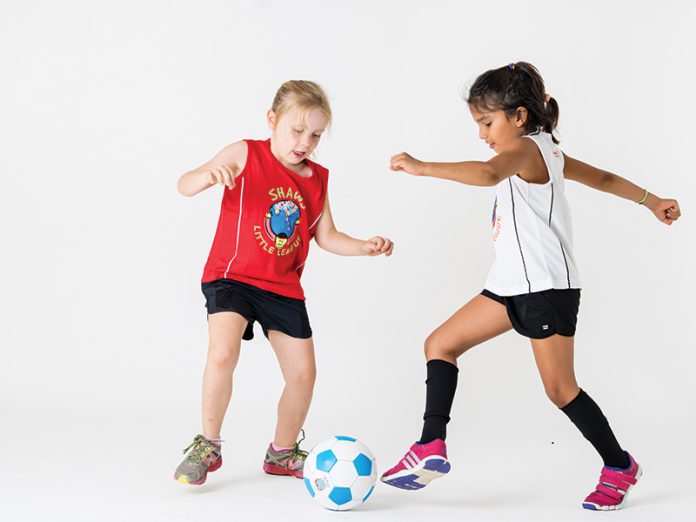 SHAWS PRESCHOOL AND SHAWS SPORTS SCHOOL – where it all begins
Shaws Preschool, which has been operating in Singapore since 1988, offers a truly multicultural education. Kids here enjoy the company of children from diverse ethnic backgrounds, which gives them an opportunity not only to celebrate many festivals but also to learn about the various cultures and make more friends.
The hallmark of education at Shaws is that it provides a holistic education for itschildren. The school uses a child- initiated approach at a developmentally-appropriatelevel combined with the concepts of playand inquiry to educating children.
As a result, children at Shaws are exposedto project-based work and learningactivities which are fun, creative and engaging.In addition to developing literacy,language, maths and science skills, childrenat Shaws, most importantly develop a lovefor learning.
Lucy Shaw the founder of Shaws Preschool,continues to play a role in the school– ensuring that all staff have a genuine lovefor children while seeing them develop, aswell as ensuring a homely feel to the school.
Shaws also runs a sports school calledShaws Little League. Kids can experiencean all-round sports and physical activityprogramme that exposes them to a varietyof sports such as rugby, soccer, hockey,tennis, volleyball, basketball, golf, cricket,baseball and athletics.
The Shaws Little League programmeis a fun way for children to experiencesports, develop their gross- and fine-motorskills, burn off extra energy and make newfriends.
Shaws has worked with elite athletes,sports coaches and international specialistsin order to develop this exciting sports programmefurther.
FOR MORE INFO :

Tel (65) 6440 9192
Web  www.shaws.com.sg