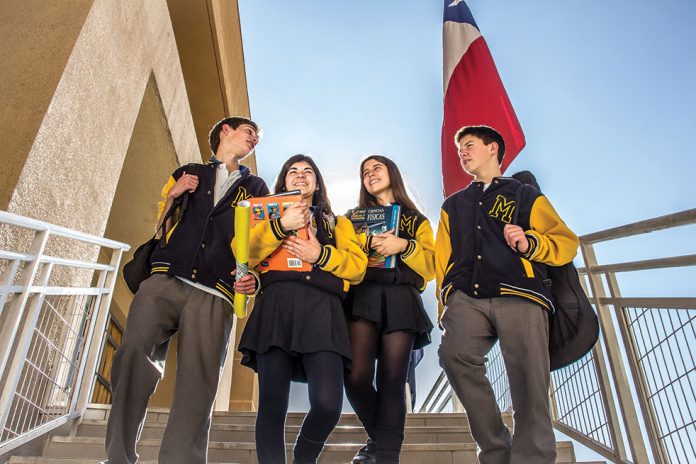 PRESS RELEASE
Thursday, 13 July 2017 – For immediate release
Cognita Schools Group, a global leader in education, has announced the purchase of Avondale Grammar School in Singapore.
In joining the Cognita family of schools, Avondale takes its place as Cognita's second Australian curriculum school in Singapore, alongside the Australian International School, and the company's 10th school in the Asian region.
Avondale Grammar School was established in 2007 and is currently home to nearly 300 students from more than 18 nationalities, the majority of whom are Australian and New Zealand passport holders.
Over the next few months, Cognita will work closely with the school leadership and wider school community to ensure continuity of the school's operation and its delivery of an excellent academic experience. The wellbeing and learning journey of each student will remain the absolute priority as the two organisations come together.
Mr Michael Drake, CEO of Cognita Asia commented:
"Avondale Grammar School is a strong addition to the Cognita family. The school has an excellent reputation for its nurturing and welcoming community, as well as its holistic approach to education. This ethos is shared widely across Cognita and is something we believe can be developed further now Avondale is part of our Group. It is an exciting development and we welcome the staff, students and parents to the Cognita family."
Mr Dennis Doherty, Head of Avondale Grammar School continued:
"Over the past 10 years Avondale Grammar School has grown at a steady pace and has established its place in Singapore as a well-reputed international school with a dedicated team of teachers and a close-knit community. Looking to the future it is clear that global education is ever changing and joining forces with Cognita will give Avondale access to more resources and the ability to share global best practice in education. We are confident this will further enhance the learning experience for all in the Avondale community".
ENDS
Note to Editors:
Cognita is a global family of 69 schools overseeing the wellbeing and education of 35,000 students, in 8 countries across the world. Founded in 2004, the organisation is committed to continuously improving the quality of a "Cognita Education" which is focused on three key areas – encouraging Academic Excellence, building Character in children and fostering a Global Mindset.
Cognita takes pride in the diversity of its group. Each Cognita school has its own unique culture and ethos but benefits from sharing the best ideas from all around the world and a collective ambition to inspire young people. Globally, education is always evolving and Cognita is dedicated to improving the learning and growth opportunities for all the children in its care.
All Media Inquiries:
Ms Shakila Samuel – Business Development Manager, Cognita Singapore
Shakila.samuel@cognitaschools.sg
HP: 8139 5922