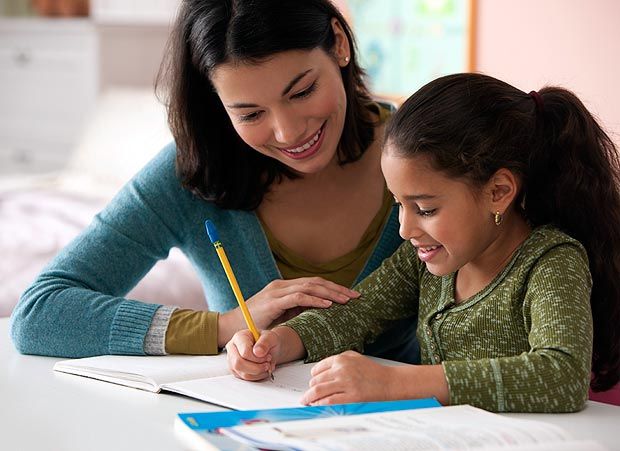 Parents want the best for their children, especially when it comes to education. Find out why parents hire tutors
and what makes a good tutor.
A private tutor revealed that she is teaching a 5-year-old girl Mandarin once a week for one and a half hours at a time. The reason, said the tutor who declined to be named: "Her parents come from an English-speaking home and they did not want her Mandarin to be weak and therefore affect her grades when she goes to primary one. So far it has worked, because she does very well in kindergarten and will continue to do well when she gets to primary school''.
Another tuition agency staff we spoke to says that she has students who have tuition seven days a week. "These kids usually have a tutor to teach them all their subjects, even on weekends. Their parents feel that it is only two hours a day, so it is not very long,'' she says.
In parliament this year, Minister of State for Education, Mr Gan Kim Yong said this to questions about regulating private tuition: "From MOE's perspective, our school system already provides holistic education as well as a wide range of enrichment and remedial programmes to meet the educational needs of our students.''
Mr Gan went on to say that MOE recognizes parents, in the interest of wanting the best for their children, will engage private tutors. But he added that, "it is not practical for MOE to intervene in such cases. Parents should allow their children some time to rest and reflect on their learning. They should avoid cramming too much in a day or during the weekends.''
Tuition Out Of Necessity Not Choice
While that seems like good advice, parents we spoke to said they have little choice but to engage tutors for their children to cope in school.  Mrs Mary Chia, 49, a personal assistant has three children aged 12, 15 and 19. All her children have tuition and the oldest started at primary four. Like the majority of parents, Mathematics and Science are subjects that children need help in, given how demanding the syllabus is. "My children found Mathematics very difficult and they were not doing well in their daily tests. I am not Maths inclined and so I had no choice but to look for a tutor,'' she says.
Mrs Chia says her expectations are not high. She doesn't expect her children to ace the subject but tuition keeps them from failing and that she says is value for money. "Especially before the PSLE exams, it helps that the tutor can coach them to answer questions the right way. It just makes me feel that I have done my best to prepare my children for stressful examinations,'' she says.
So the common refrain for parents is that they themselves cannot coach their children and so need someone to help. This is especially so when it comes to Mother Tongue – another big money spinner for tutors and agencies. Sarah Ong, 40, a mother of three girls aged 8 to 12 says she started her girls on Mandarin tuition in primary one. "When my oldest came back with the poor mid-year results in the subject, I realized it is not going to be easy for her to just pick up what she needs to know from school.''
But it is not always good news. Mrs Nora de Silva, an ex-teacher who now runs English enrichment classes says she has seen students who have tuition for all subjects and still do not get the grades their parents expect them to. "It really boils down to the type of tutor and the child's aptitude too,'' she says. Loading a child with tuition does not guarantee results.
When Schools Cannot Bridge The Gap
While the local education system is robust and does deliver strong students, industry insiders say that the quality of school teachers can vary vastly. Teachers, already loaded with handling a class of 30, still have many administrative duties to perform. And sometimes they expect parents to fill in where they can't. One ex-teacher
ex-teacher and a mother of an 11-year-old in a top school here, said her child's English teacher asks her students to do corrections at home. "My daughter says she doesn't know why it was wrong in the first place. And I have to tell her to go and ask her to explain it,'' she says. She has come across teachers who just rush through topics without really engaging or teaching the child and the task is left to the parent – or the tutor – to teach the child real understanding.
When Parents Simply Don't Have The Time
Making sure a child does well in school is a commitment that has to be undertaken by someone. Some women give up their careers for this purpose and become "private tutors" for their children as soon as they start primary one. But for those who have to continue working full time, they do not have the luxury of checking homework or going over assessment books when they come home from work. So a tutor is hired to be a guardian of sorts. Says Shih Wen, an administrative coordinator for www.gradtutors.com: "Majority of our clients are parents who work and are very busy. They need someone to manage their children's school work and they are willing to pay to get that peace of mind.'' Ideal parents are those who work together with the tutor and are still actively involved in motivating and encouraging their children to do their best. There are those though, who simply leave everything to the tutor and aren't interested in the child's progress – they only look for the year-end results.
Picking A Tutor Who Helps Not Hinders
This might be akin to looking for a needle in a haystack but making the effort to look for a good tutor benefits the child tremendously say tutors and parents. Someone who is able to motivate, who can make lessons interesting (and not churn out more assessment books and papers to do), who seek to improve understanding and conceptual thinking are good bets. Most parents look for ex-teachers because they know the syllabus and are geared towards exam coaching. Some of these teachers charge anything from $60 upwards. And then there are those who are happy to pay an undergraduate $30 an hour to teach their child. One mum, Mrs S. Selva, 37, says her son's Mother Tongue teacher is an elderly tutor who has been coaching children for nearly 20 years. "She is very focused on exams and tells me that I should do the reading and speaking at home to supplement her tutoring. But the great thing is she includes games and quizzes and my son looks forward to her class. And his grades have improved.'' Which is really the reason why parents hire tutors.
For those who cannot afford the high private tuition rates they can turn to self-help groups like the Chinese Development Assistance Council (CDAC), MENDAKI, and the Singapore Indian Development Association (SINDA), or the Special Tuition & Enrichment Programme run by the Singapore Teachers' Union provide affordable tution.