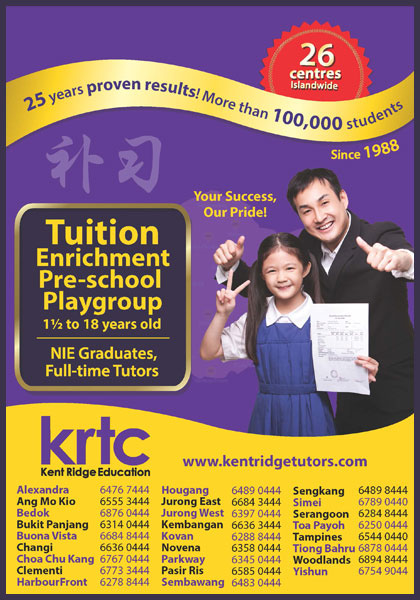 KENT RIDGE TUTORS employs only full-time tutors with university qualifications.
AWESOME ROOTS
Kent Ridge Tutors Pte Ltd (KRTC) is a leading chain of education centres in Singapore. Established in 1988, KRTC has nurtured more than 100,000 students over the past 25 years. Today it has more than 26 branches island-wide in Singapore – all conveniently located in town centres or shopping malls near MRT and bus interchanges. KRTC will be rolling out more branches in the Northern and Western region in the near future.
WINNING AWARDS
KRTC's mission is to provide academic programmes that challenges your child to strive for excellence, so that they will become disciplined, responsible and caring individuals.
WHY PARENTS RAVE ABOUT KRTC
KRTC is recognised by parents and students for its credibility, reliability and consistency. Blessed with an excellent pool of experienced and dedicated tutors, KRTC is customer and service-oriented. It is focused on achieving the best results for your child.
LIFESTYLE-CENTRIC
KRTC branches are all easily accessible and conveniently located in town centres or shopping malls near MRT and Bus Interchanges. Coming to KRTC branches for class is akin to an outing for your family where parents can pick up groceries and run errands while your child attends lessons at our branches.
TEACHER STRENGTH
KRTC employs only full-time tutors who are degree holders. They are thoroughly screened before they are recruited. All tutors were trained by National Institute of Education (NIE) or other institutions of equal standing.
FOR MORE INFO: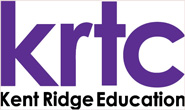 Call (65) 6250 0444 or visit www.kentridgetutors.com