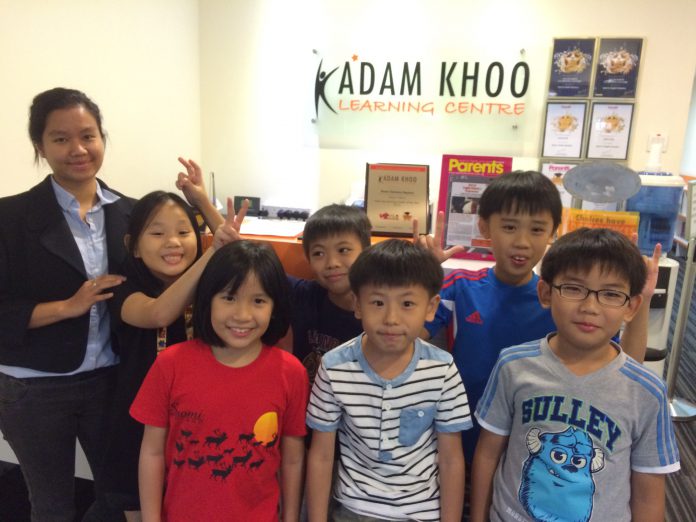 ADAM KHOO LEARNING CENTRE empowers your students with English Mastery and Math Mastery skills.
English proficiency plays a significant role in determining the students' academic abilities. Interestingly, unlike other subjects, mastery in English cannot be acquired by reading, practice or memory alone. How then can one excel in the English language?
At Adam Khoo Learning Centre (AKLC), the English Mastery programme is focussed on helping primary and secondary students acquire reading and writing strategies. Through this programme, they will become better at understanding what they read, and skilful in expressing themselves through their writing and speaking.
ENGLISH MASTERY
The English Mastery programme has many distinctive features such the teaching of 8 specific research-proven reading strategies for effective comprehension. Besides reading, this programme trains students in specific writing strategies by introducing fun and memorable techniques such as fun acronyms to hone their writing skills.
MATH MASTERY
Through the Math Mastery workshop, trainers will bring the students through the process of answering Math questions and equip them with the necessary skills to problem-solving and Mathematical knowledge using the various heuristics to prepare them for examinations at the same time, boosting their confidence in solving more challenging questions.
PARENTS RAVE ABOUT AKLC
"AKLC trainers are very passionate and patient with kids. They don't force feed the kids with worksheets, instead make their lessons fun and enjoyable. Often they will go beyond the hours to explain in greater details to my child and ensure that he understands the concepts well. I would like to thank the trainers for their dedication and support throughout the course of lessons before the PSLE."
– Donald Koh,
Father of Dominic Koh
(who improved from 74 to an A* in PSLE)
FOR MORE INFO:
Contact  yuetwei@aklc.com  or
visit www.aklc.com.sg