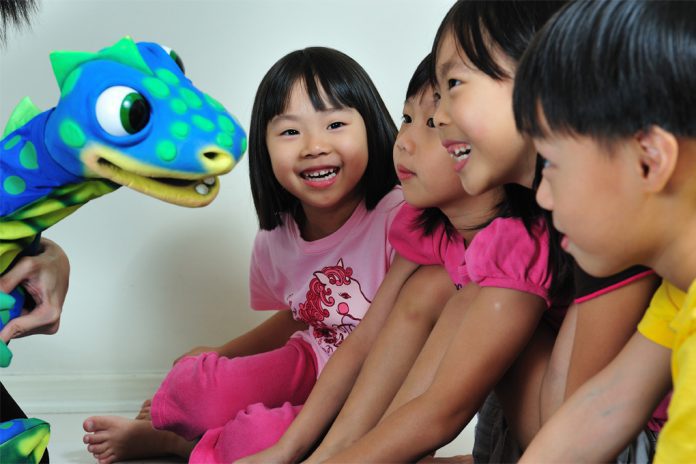 Empower your child for academic and lifelong success.
Here at Nurture Kids, children develop their social and emotional skills while having lots of fun! Adapting from an established evidence-based programme from the USA, Nurture Kids provides a safe and fun environment to teach children emotional and social skills. Emotional skills refer to management  of the self such as identifying feelings and learning how to deal with them appropriately. Social skills refer to how
one manages relationships between oneself and other people such as friendship and communication skills, problem-solving, and teamwork.
IQ and EQ are equally important in creating well-balanced, happy, confident individuals who are empowered to reach their full potential. Research on the human brain has shown that emotional intelligence can be taught and the
crucial window to shape children's social and emotional competencies is in their childhood. Addressing the social and emotional needs of your children will help make them better learners, this in turn translates to better academic
performance.
A varied combination of puppets, videos, songs, stories, crafts, mini projects, games, and role plays not only makes classes enjoyable but also breaks down abstract concepts to a level that children can understand. Small class sizes
facilitated by trained experienced coaches provides a conducive social group for children to practice and
apply the skills right away.
Tricia, whose son Isaiah has been showing tremendous improvements like many of the other students since joining
Nurture Kids, says "He has improved much in terms of social behaviour. He is now better able to express himself,
is better behaved and can understand others' feelings more. He also enjoys and look forward to attending Nurture Kids classes."
Children can progress through the Emotional Intelligence for Kids Series for a comprehensive and developmentally
appropriate learning experience as their emotional and social needs evolve. Children can also get a booster on specific skills through Nurture Kids's holiday workshops. Programmes are available for children aged 3 to 10years old. For children with serious social difficulties, a social skills intervention
programme is also available.
FOR MORE INFO:


Call 62884823