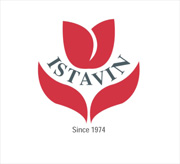 POWER UP YOUR CHILD'S ENGLISH
Istavin gives your child an edge over the most important subject: English.
What is one of the most important abilityprimary 1 students(P1s) must be armed with? The power of literacy!
P1s today need to use English with confidence and accuracy for reading, listening, writing and understanding. Just as you would not send your child out into the rain without wet weather gear, you would not send him off to P1 without giving him power tools for English that will help him survive the P1 classroom.
The best English preparation programme determines what exactly your child needs to boost his English competency for P1, and provides him with tools and strategies to maximise his learning.
In Istavin 's POWER ENGLISH, your child gets the best of applied learning by enjoying creative, colorful, engaging, funfilled learning channels, and the proprietary Grooming Of a Champion Manual. Your child graduates with a love of reading, learning, and a sense of curiosity – the essential abilities for P1.
As parents of P1s, you want your child to speak English with confidence, understand it at a P1-standard, and use it accurately for written tasks. You need regular feedback from ISTAVIN's trained coaches on the progress of your child, and recommendations to help them boost their English development before P1.
English learning, as in the case of other languages, is a process. Instead of leaving this vital preparation to the Kindergarten-2-year, start your child early on getting a thorough grasp of P1 English. Give him Istavin 's POWER ENGLISH, so that English, Mathematics and Science become easy to understand and easy to love.
FOR MORE INFO:
Call (65) 6348 7262 /3 or visit www.istavin.com.sg